Event
Devilish Delights
Location:

19800 44th Ave W, Lynnwood

Venue:

Sound Check Bar & Grill

Length:

07:30 pm – 09:30 pm
What in the hell are we bringing you this month? PRECISELY!
We thought we would take a different spin on this year's Halloween Extravaganza. Tried and true ghosts and witch acts would not be enough to fan the flames of unbridled passion and laughter. Oh no, we are bringing you "Devilish Delights" this year with an entire new cast of red horned playmates. Down in the fiery pits we have found a tap dancer that will open the portal, cackling drag queens, and tempting ladies of the night who will strip till dawn.
Perhaps if we are all VERY NAUGHTY we just might be lucky enough to get the devil himself to join us. Won't you?
Our lineup will include:
Seraphina Fiero – Burlesque
Penelope Rose – Burlesque
Zsa Zsa Bordeaux – Burlesque
Tawdry Quirks – Burlesque
Bobbi Jo Blessings – Drag
James Darling – Drag
Butch Alice – Drag
Jakey Vegas – Drag
Bettie Beelzebubb – Burlesque
Venture out to the Sound Check Bar & Grill in Lynnwood, Sunday October 25th at 7:30PM. These tickets will not last long, so get them while you can! Everett loves its naughty and nice!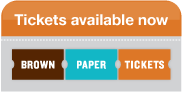 Sound Check Bar & Grill, 19800 44th Ave W, Lynnwood, 98036
Sunday October 25th, 2015
Doors open at 6:00PM / Show starts at 7:30PM
$15 advance online purchase / $18 at the doors / $100 VIP tables
18+