Shows
Boylesque Bender – March 8th, 2015
Siren
February 11th, 2015
This month we are balls deep in a new adventure! We are bringing the fellows to the Everett stage and this show is going to be HOT HOT HOT! Something for the ladies, something for the gentlemen, something for the super queer! Oh so many funny things to delight and confuse you as we bend the truth, and laugh till we hurt. It is all good!
Don't bring your granny or the uptight church lady. NOT a good show for the faint of heart or the super sensitive types. This is the perfect show for those who enjoy the raunch and humor a full lineup of masculinity can deliver!
The Luminous Pariah
Eddie Van Glam
Jesus La Pinga
Seymore Squirrel
Mandroid
Pickup by Otterpop
This show will be hosted by Seattle's ultimate ladies man, Ernie Von Schmaltz!
Last month at our Belly dance show we kept it a cool PG13, but this March 8th we are cranking up the dial to 11 to bring you the X-Men! BAM!!! Now get your tickets early because we plan to sell out, and nowhere but The Austin in Everett can you see this many acts for this value!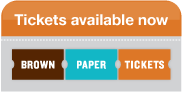 Show Details:
The Austin Bar & Grill, 2820 Oakes Avenue, Everett
March 8, 2015
Doors open at 6:00PM / Show starts at 7:30PM
$12 advance online purchase / $15 at the doors / $75 VIP tables
This is an 18+ event