Shows
Holiday Festivus – December 7th, 2014
Siren
November 10th, 2014
Is the stress of the holiday season getting you down? Are you in need of escape from the gift grabbing hordes? Has the thought of a mall visit for a seasonal sock or cheese platter gift got you reaching for strong liquor? Okay we hear your pleas and so we are once again bringing you the titillating tease of a Burlesque Holiday Festivus! A sparkling holiday dream of beauty, boobs and bums wrapped up in saucy costumes all with a pastie on top!
Here is the talent of our Holiday Festivus!
Hostess: Sailor St. Claire "The Showgirl Scholar"
Porcelain
Whisper DeCorvo
Candy Apples
Penelope Rose
Solange Corbeau
Al Lykya
Will Lykya
Maxie Milieu
Artemis Lark
Insaysha Belle
Penny Banks
Molly Mischief
Kitten: EM Temptress
So venture out to the Austin Bar & Grill Sunday December 7th at 7:30PM. Remember to leave your kids and prudish relatives at home to come celebrate Festivus with us! These tickets will not last long, so get them while you can! Everett loves its glittering holiday boobs!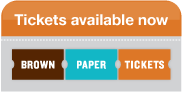 The Austin Bar & Grill, 2820 Oakes Avenue, Everett
December 7, 2014
Doors open at 6:00PM / Show starts at 7:30PM
$12 advance online purchase / $15 at the doors / $75 VIP tables
18+